Launching Camden's Leaders to Excellence
"The purpose of a leader is not to gain followers; the purpose of a leader is to grow other leaders." – Keith Oden, Executive Vice Chairman of the Board
I had the privilege of attending Camden's leadership training, Launch, in October 2019. Hosted by Camden's excellent Learning & Development team, Launch is essentially Dale Carnegie training with the all-important Camden twist.
Launch brought together a mix of onsite Community Managers, Maintenance Supervisors, and Corporate team members from a variety of departments for a week at the Camden Corporate office in Houston, TX. Alternating between information-filled training sessions and activities, breakout sessions where you could focus on topics of interest, and great talks from some of Camden's leadership team, this week leaves you feeling inspired.
Feedback and Feedforward
Everyone is familiar with the process of giving feedback, but what about feedforward? This topic introduced the practice of not just sharing what went right or wrong but discussing what should be done differently in the future.
"Feedback is a gift. Whether it's good or bad, it's a gift. If you're not getting it on the regular, ask for it. Give it often. Ask for it often." - Amy Funk, Vice President of Real Estate Investments
There are endless opportunities to provide feedback and teach, and it's our responsibility as leaders to make them happen. Growth is impossible if we continue to make the same mistakes. Even if a situation went well, we sell ourselves short if we don't explore the potential of how it could have been more successful. We must learn from our experiences and consciously change our behaviors.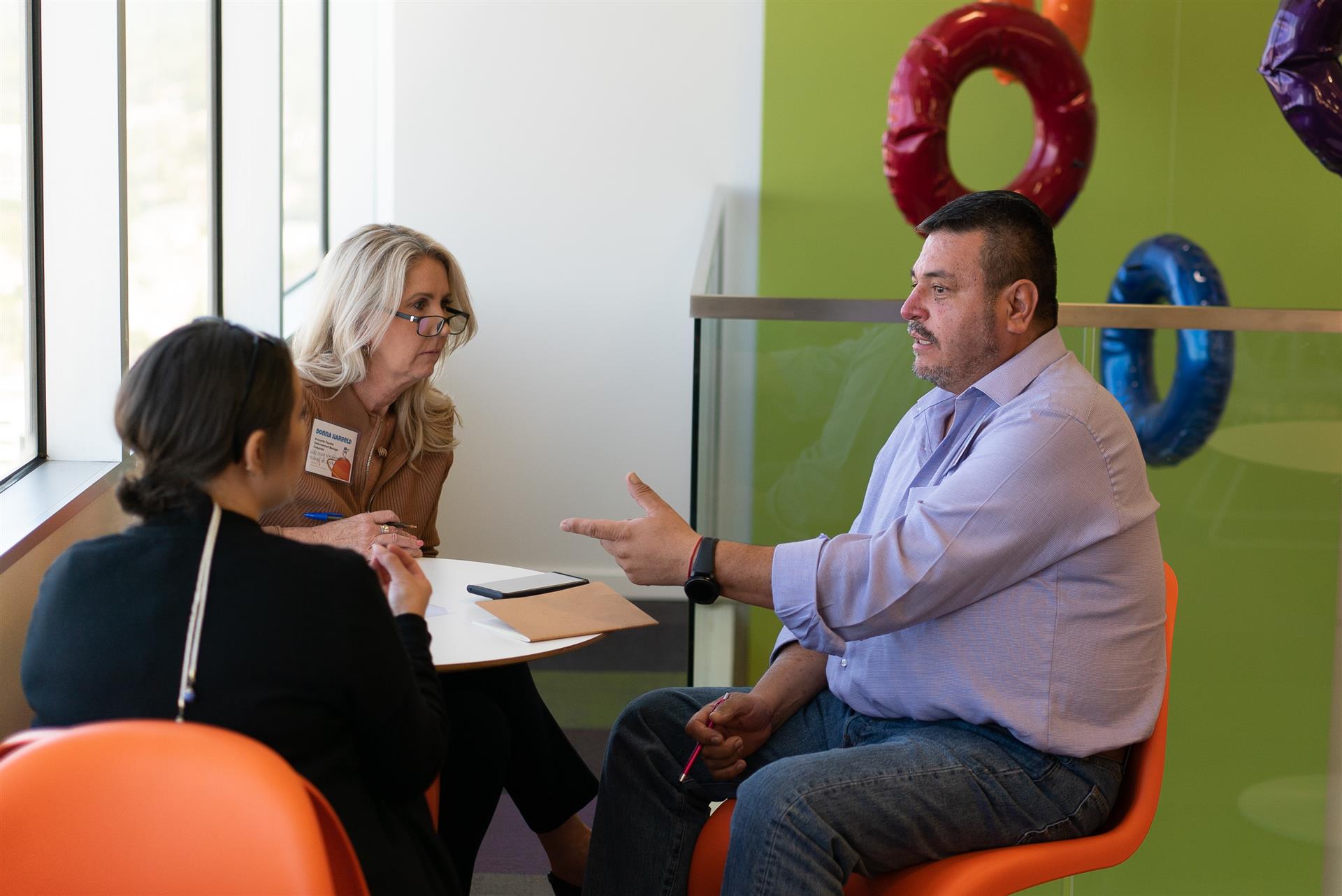 #BeTheBean
In one session, we learned a story on facing adversity, which has become more relevant to me and others as 2020 has progressed. You can hear the full story here, but I've also included a summary.
Three different objects face the same challenge: being boiled in a separate pot of water for 20 minutes. After the 20 minutes is up, they are removed from the water and examined to spot the differences.
1st pot – Carrot: The carrot entered the water hard, strong, and unrelenting, but became soft and weak.
2nd pot – Egg: The egg had been fragile, but after being boiled the insides became harder.
3rd pot – Ground Coffee (coffee beans):  After being boiled, the coffee had changed the water.
Which one will you choose to be?
Grow your Redwood Forest
Laurie Baker, Executive Vice President of Operations, ended our week by discussing something unexpected: Redwood Forests. Redwoods have shallow root systems. The only way they're able to survive and grow as large as they do is because the roots intertwine and they're able to share resources. In order to be successful, we must, as Laurie put it, "grow our redwood forests." In other words, it's vital we understand and utilize our Camden resources, especially our fellow leaders, and continue pushing ourselves and others to "chase growth, not a title." – Amy Funk
Getting to spend quality time with other team members from across the country and form long-lasting connections was echoed by many of my fellow Launch attendees as one of their favorite takeaways from the week. Adam Dille, District Manager for Camden's Phoenix Regional office, summed it up by saying:
"It was great to see the talent Camden has nationwide. Even though we all provide individual contributions, they add up to the bigger picture of what makes Camden so special and successful."
Leadership Lessons as Tools
It's no secret that 2020 has been a roller coaster as the world navigates its way through the Covid-19 pandemic. It's also no secret that having our Camden resources and family to lean on has proved especially critical to our continued success.
That's not to say there haven't been obstacles. Personal challenges can't help but turn into professional challenges. There have been stressful days and emotional conversations with team members and residents as they're experiencing overwhelming times brought on by the rapid changes to our world.
Through it all, Camden has taken care of each other. I'm so proud to work for a company that granted $10+ million in financial assistance to residents nationwide through the Camden Cares Resident Relief Fund. You can check out more information about that and other rental assistance options by visiting this Simply Camden blog.
The assistance doesn't stop there. We've sent team members to help at different communities and held many virtual meetings, both across our district and company-wide, to discuss the latest updates and share best practices. Individual team members regularly reach out to each other with guidance on how to handle specific situations. When I was without a childcare option and couldn't be present working in the community, I knew that my team was taking care of things.
One of the most amazing things I can say about Camden is that, through all the social distancing and being immersed in a virtual world, I haven't felt alone. We're in this together and I couldn't ask for a better leadership team to work with!
You might also like...
Dec 28, 2020 || Bobby Sheppard
Recently, I started my graduate program journey for my MBA while working for Camden. Many of our amazing...
Dec 16, 2020 || Rachel Anderson
Camden focuses on our nine core values to guide us every day. One of those values is "Always do the right...
Nov 27, 2020 || Brandi Lord
During an apartment search, many questions arise when searching for your perfect home. Some common inquiries...