Camden Stockbridge & Camden Cares
Camden Cares works in the community to help those in need and give back to those who have given so much. Camden not only volunteers annually as a region, but also in smaller groups at our individual communities. The Camden Stockbridge team recently had the pleasure of hosting an art class at the Covenant House Georgia.
The Covenant House mission is to provide a place of refuge, a place of growing, and a place where people find and fulfill their calling. CHGA opens their hearts and doors for youth ages 18-21, giving them a safe and hopeful place to call home. CHGA empowers them to finish high school, start college, gain employment, live independently, and ultimately step out into the world knowing they are prepared to be successful. 
We participated in the #KindnessRocksProject, painting about 50 rocks! The rocks will be displayed in the CHGA garden for anyone in need of a little kindness.We had such a great experience with the residents and CHGA team members. We originally expected a small class of 10 people, but we were delighted to see that number almost triple! Our team was humbled from the love and kindness we expreienced that day.   I can speak for our whole team, that we will be back to volunteer again.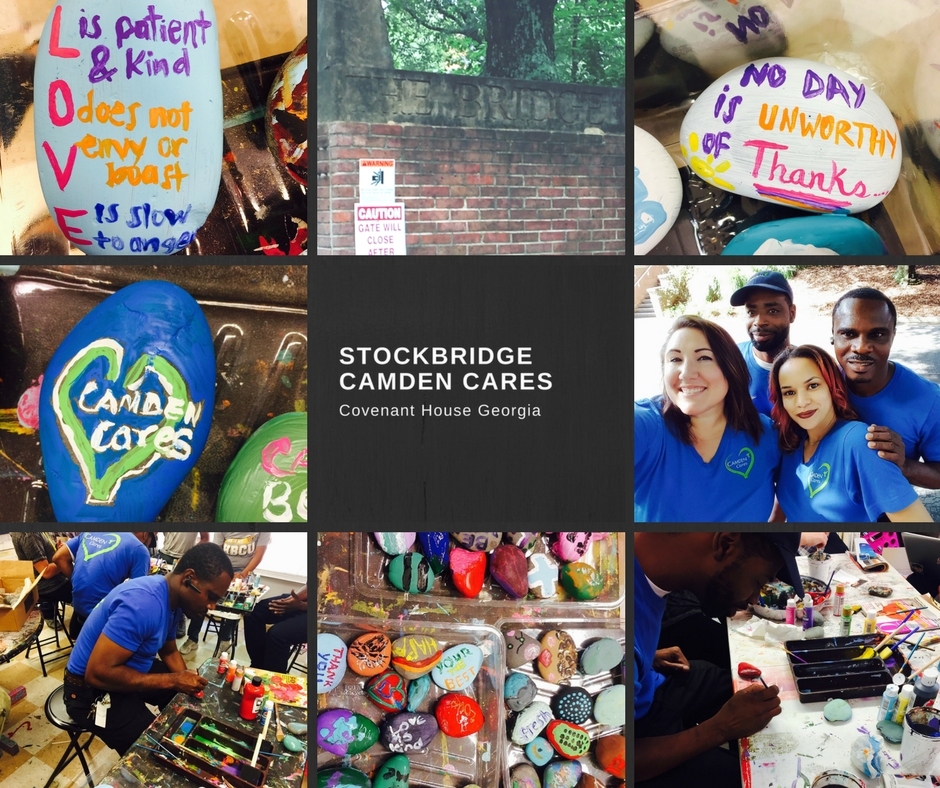 Fun Fact: CHGA was originally named The Bridge (like us!) upon opening it's doors in 1969.
Check out how some of our other Camden Communities coming together in their neighborhoods:
Camden Comes Together in Hurricane Harvey's Wake
Camden Cares in Tampa: Restoring Hope for Kids
You might also like...
Nov 16, 2019 || Laura Brink
The American Institute of Stress tells us that two of the biggest stressors in life are moving to a new...
Nov 15, 2019 || Laura Brink
If you're an Atlantan, you've absolutely heard of a certain iconic Kroger grocery store on Ponce De Leon Ave...
Nov 11, 2019 || Laura Brink
When you're away on vacation, the last thing you want to be thinking about is your apartment. No matter how...