Top 7 Movies you MUST See this Summer 2019!
Photo Courtesy of Shutterstock
Summer is here! That means the action-packed and belly laughing movies are hitting the theaters. There are so many sequels and remakes coming out this year. At Camden, we make it easy for you to catch up and get ready for this year's summer hits!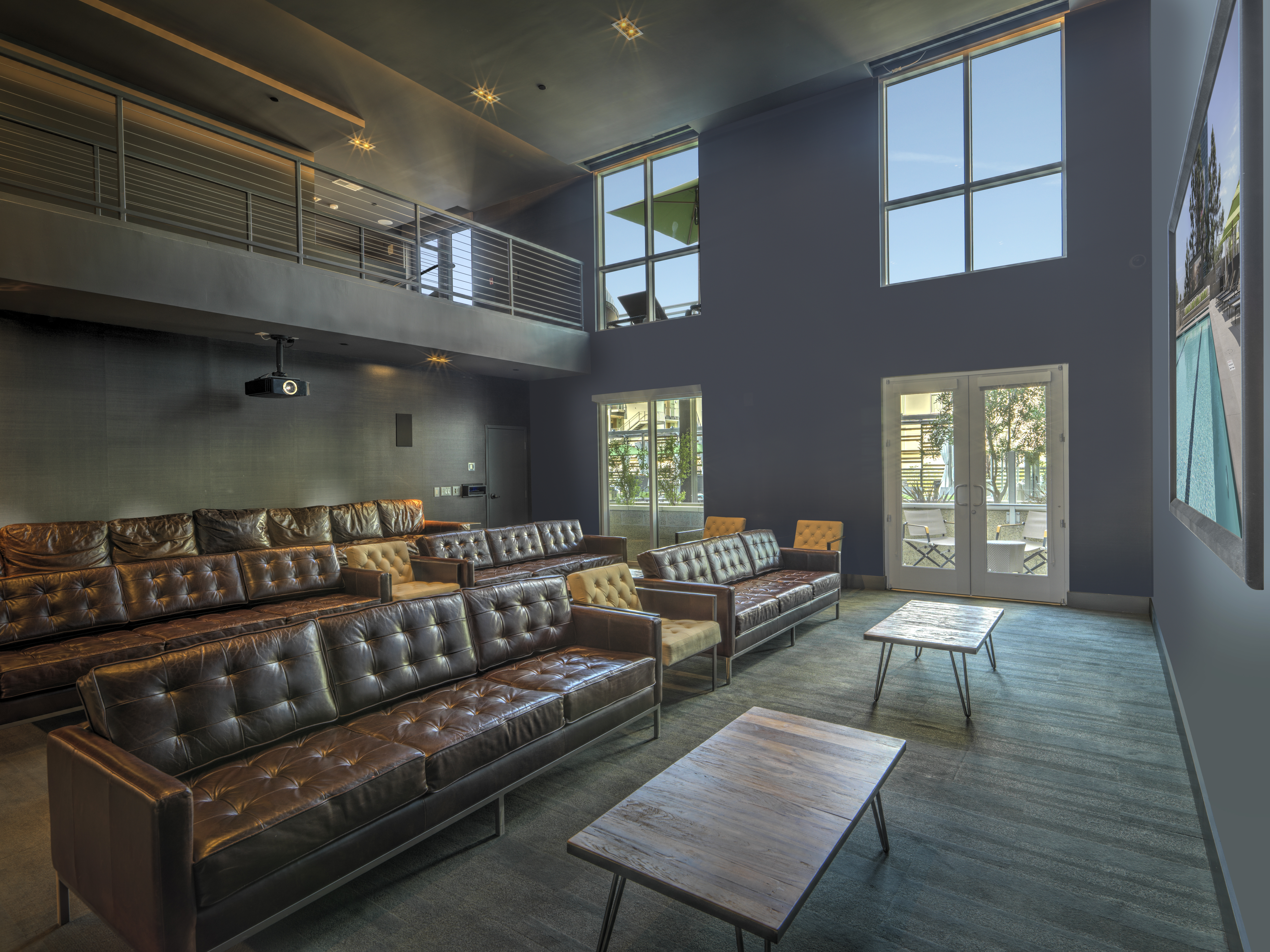 Gather your friends and make it a movie marathon in your Camden community theater. Many communities have a perfect room for you to watch big budget thrillers and cute family flicks. With comfy theater seating, tables for food, our theaters are a great place to hang out and be with your family.
All of our Camden apartment amenity spaces have free Wi-Fi capabilities. You can stream your favorite films anywhere. Watch your prequels while laying out by the pool or by running on the treadmill in our fitness center. Your workouts will fly by while you watch an amazing movie!
Right on your comfy couch is the perfect spot to watch a movie. With the super-fast internet at your Camden community, courtesy of the technology package, you can stream or download any film you want with a snap of your fingers.
After you have caught up on all of series and if you are not enjoying the beautiful weather outside at your Camden community pool or sipping a glass of wine on your apartment balcony then head to the movies! You are sure to love all 7 of these movie choices!
Avengers: Endgame
Opening Date: April 26th
Why it is a MUST See: Tony Stark is floating in space and Thanos is on the loose. The remaining Avengers must figure out how to bring back their fallen comrades and destroy Thanos, an evil demigod who wants to destroy the universe. This movie will be action-packed and even brings Captain Marvel into the Avengers fold for the first time.
Dark Phoenix
Opening Date: June 7th
Why it is a MUST See: Sophie Turner, from GOT fame stars as Jean Gray in this X-Men saga. Jean is hit with a mysterious cosmic force which makes her extremely powerful and very unstable. The X-Men must come together to help save her soul and battle aliens who want to control Jean's new-found powers to rule the galaxy.
Toy Story 4
Opening Date: June 21st
Why it is a MUST See: I am still wiping my tears from Toy Story 3, so I know this movie will have me in puddles again. Woody, Buzz, Jessie, Rex, Slinky and all their friends are back. The toys head on a road trip with Bonnie. An adventure and hilarity awaits for the toys when Bonnie's new favorite toy, Forky decides he doesn't want to be a toy and leaves the group.
Yesterday
Opening Date: June 28th
Why it is a MUST See: If you love the music of The Beatles, then you must see this movie. Jack, a struggling musician, wakes up one morning after a power outage around the world to discover that no one remembers The Beatles. He begins signing their songs and becomes a massive hit overnight. Come enjoy this movie and sing the songs of The Beatles!
Spider-Man: Far From Home
Opening Date: July 5th
Why it is a MUST See: Peter Parker is in Europe for a vacation with his friends when Nick Fury shows up in his hotel room seeking his help. An evil villain, Mysterio, played by Jake Gyllenhaal, is wreaking havoc across Europe and must be stopped. Peter must pull on the Spiderman suit and help Nick defeat Mysterio before he destroys city after city.
Lion King
Opening Date: July 19th
Why it is a MUST See: "Hakuna Matata, what a wonderful phrase…" The Lion Kings was one of my favorite movies as a kid. I can't wait for this live action remake! This will be a perfect movie to take your children to see. Everyone will get to relive the magic of The Lion King and sing along to "The Circle of Life!"
Once Upon a Time in Hollywood
Opening Date: July 26th 
Why it is a MUST See: Big stars such as Brad Pitt, Leonardo DiCaprio, Al Pacino and a glamorous ensemble star in this film directed by Quentin Tarantino. In 1969 Los Angeles, a western television actor, Rick, and his stunt double, Cliff. Margot Robbie stars as the famous Sharon Tate, a neighbor and friend of Rick and Cliff, who try to achieve fame and success in the final years of Hollywood's Golden Age.
There are so many sequels and remakes coming out this year. Many Camden communities have a theater room for you to watch them all. Catch up on all of the original movies or take in last year's great summer movie hits with your friends in style.
You might also like...
May 17, 2021 || Amanda Black
The Home Edit took our quarantine world by storm and had us all thinking about how we could organize our...
Sep 16, 2020 || Bobby Sheppard
Do you love spending time outdoors in a beautiful landscape with breathtaking views? Living at Camden Denver...
Jul 31, 2020 || Megan Rollow
You wake up, and it's Saturday morning. The best morning, in my opinion. The sun is shining, and the temps...