Embrace Open Storage in Your Apartment
Your stuff does not always need to be hidden in storage furniture, it can be revealed for decorating and easy access.  It can also be a fun conversation topic.  With storage locations from the kitchen, to the living room, to the bathroom, you have so many ways you can embrace open storage in your Camden apartment.
Wouldn't you love to show off your KitchenAid appliances?  Well, you can. Employ an industrial metal shelving unit as extra kitchen storage. The cool finish of this unit recalls metal touches that are standard in pro kitchens.  Don't be afraid to use baskets to corral kitchen staples, and incorporate a few decorative touches to keep it fun.  A mini metal shelf is also a fun way to showcase your wine collection. 
Pinterest.com
Everyone loves IKEA.  They have many open storage options for your bedroom and living room that allow you to show off your personality.  The KALLAX shelf unit is perfect when looking truly utilize it for storing important documents or "junk drawer" items.  Look for a storage boxes that would fit into the boxes in the furniture to place those items in.  Then, incorporate all the fun décor around it.  The end product will look so fabulous no one will ever know what you are really "storing." 
Bhg.com
Not enough cabinet space in your bathroom?  Consider adding floating shelves.  They are perfect for towels and everyday use toiletries.  You can also add spa essentials to decorate and add a refreshing scent.  Idea: When you have a guest sleeping over, use one floating shelf for their towels, soap, and cotton swabs.  They will love you for it.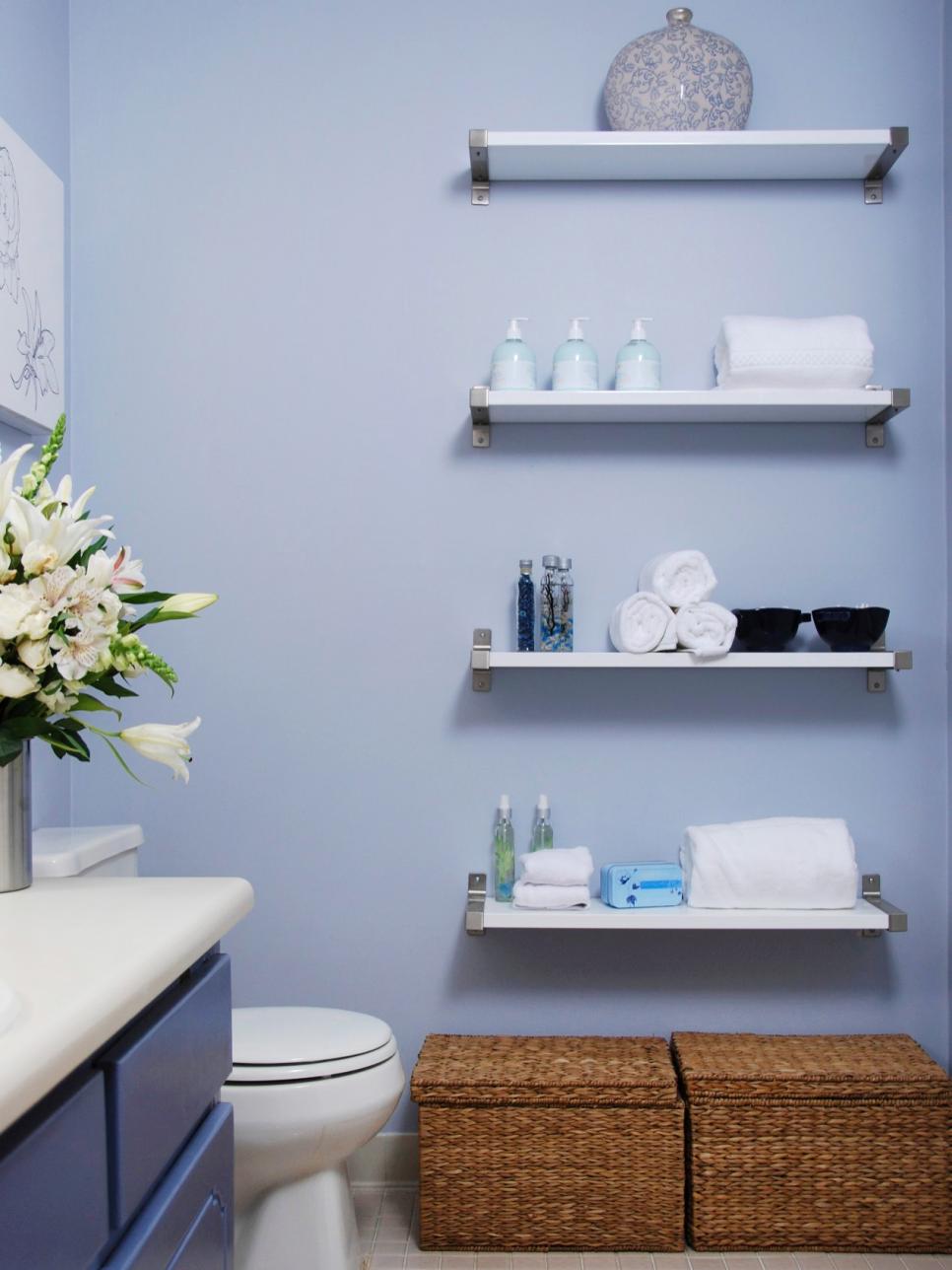 HGTV.com
When it comes to storage, the possibilities are endless.  For all thing storage, check out our Camden blogs Bathroom Storage Accessories for Apartment Living All Under $100 and Top 5 Holiday Storage Hacks.
You might also like...
Aug 06, 2019 || Madison Kash
  You're all moved in and now you have a whole new community with neighbors you have yet to meet. Who knows...
Jul 30, 2019 || Laura Brink
Summer is full of vacations, weddings, parties and all kinds of fabulous things to do at your Camden...
Jul 26, 2019 || Madison Kash
Everyone's work out style is different and sometimes the best place to get fit is in your very own apartment...