5 Awkward Space Solutions for Your Apartment
Does your  Camden apartment have an awkward corner or space that you don't know what to do with?  Don't worry, mine does too, and I'm sure your neighbors do as well.  These 5 awkward space solutions will help you dress up that space and utilize it to its full potential.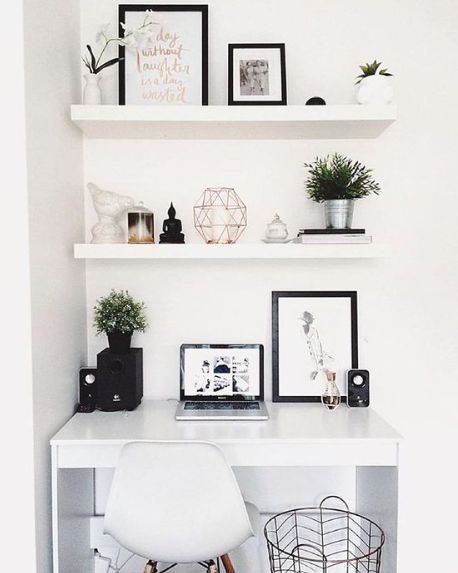 Photo from Pintrest.com
5.   Space above my kitchen cabinets, oh my!
A lot of apartments have space above the kitchen cabinets.  Ever wondered what to do with the space? Storage!  We can never have enough storage, right?  You can place cook books, wine, not so frequently used small kitchen appliances, and bowls/platters inside woven storage containers above the cabinets.  Since they are going to be high up, you definitely do not want to put anything in there that you use often.  The Container Store and Target have a good selection of storage baskets. 
Photo from Pintrest.com
Looking for other ways to organize your apartment?  Please read our other Camden blogs; Bathroom Storage Accessories for Apartment Living All Under $100, 4 Cord Clutter Solutions For Your Apartment, and 10 Household Item Swaps to Declutter Your Life.  You'll become a professional apartment organizer!  
You might also like...
Jan 13, 2018 || Rachel Anderson
Camden Pier District is the newest high rise apartment community to join the Camden family. Enjoy downtown...
Jan 09, 2018 || Jodie Gomez
New Year, new resolutions! Here are five ways apartment life can help you achieve your New Year's resolutions...
Dec 08, 2017 || Maurielle Yao
As we near 2018, individuality and experimentation are becoming more apparent in our everyday lives. Our...