4 Cozy Apartment Essentials for Fall
Everyone with more than two seasons knows exactly when Fall arrives in their city. For those of us in South Texas our seasons consist of Summer, Hurricane season and Winter 'Slushie' season. Without the internet and Starbucks rolling out PSL's every year, it may just pass us by.
So what do we do? How do we enjoy what is arguably the BEST season of the year?
We bring Fall inside our Camden apartment homes.
We want to show you that your cozy apartment can be original and full of fall wonder, just like you, with these four easy steps.
Image Courtesy of Canva
1. CANDLES
Soft light coming from candles creates warmth that fills your space and instantly relaxes you. It also may actually warm up your space and save you a few dollars on your heating bill. Just enough for an extra PSL at your neighborhood Starbucks!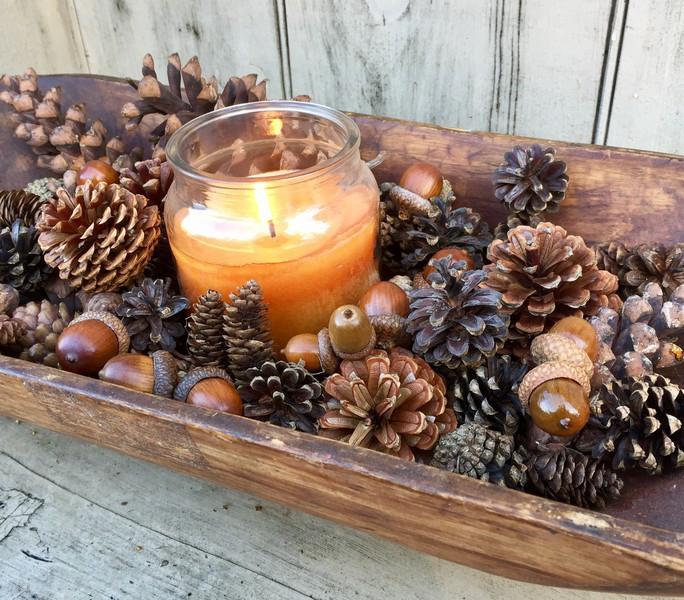 Image Courtesy of WintergreenWoods.com
2. Bring the outside, inside.
Decorate your space with the orange leaves, pinecones and branches from beautifully aged trees around you. Besides being classically fall and free, collecting this décor is fun too. Get out to your local park with the kids or the dog and hunt for the perfect pinecones. For example, our friends at Camden Whispering Oaks have plenty to choose from at the Millie Bush Bark Park. (Over 13 acres of choices!)
Image Courtesy of Camden
3. The more blankets the better.
Let's be honest. We all want to wrap ourselves in a blanket all day, every day. Fall is one of the few times its acceptable so be sure to take full advantage. To get that autumn look, we recommend trying heavy knits, faux fur and plaid.
Image Courtesy of CamdenLiving.com
4. Leave the outside, outside.
When it's only cold enough for a fire two out of 12 months of the year, indoor fireplaces don't really make sense. When it's time for s'mores or a change of scenery, grab your favorite blankets, your favorite people, some warm drinks and enjoy the fleeting fall weather by an outdoor fireplace. Our friends at Camden Northpointe know what we're talking about.
Whether you're enjoying groves of orange leaf trees or convincing yourself that you're not sweating in that fall sweater right now (we've all been there), we hope you have fun cozying up you're little slice of Fall paradise!
Need more Fall decoration inspiration? There's a blog for that. Fill your space inside and out with these adorable pumpkin creations!
You might also like...
Nov 11, 2019 || Laura Brink
When you're away on vacation, the last thing you want to be thinking about is your apartment. No matter how...
Nov 04, 2019 || Amy Kirby
If you're like me, you've hosted quite a few Thanksgiving dinners over the years. This typically involves...
Nov 01, 2019 || Sami Stone
Imagine yourself curled up on the couch in your Camden apartment with a blanket on and the windows open,...