Quick and Simple DIY Wreath
Looking to spruce up the front door of your Camden Apartment? In just minutes you can create this beautiful and inexpensive wreath by following these three steps. 
https://www.youtube.com/v/WBercs_Cdwc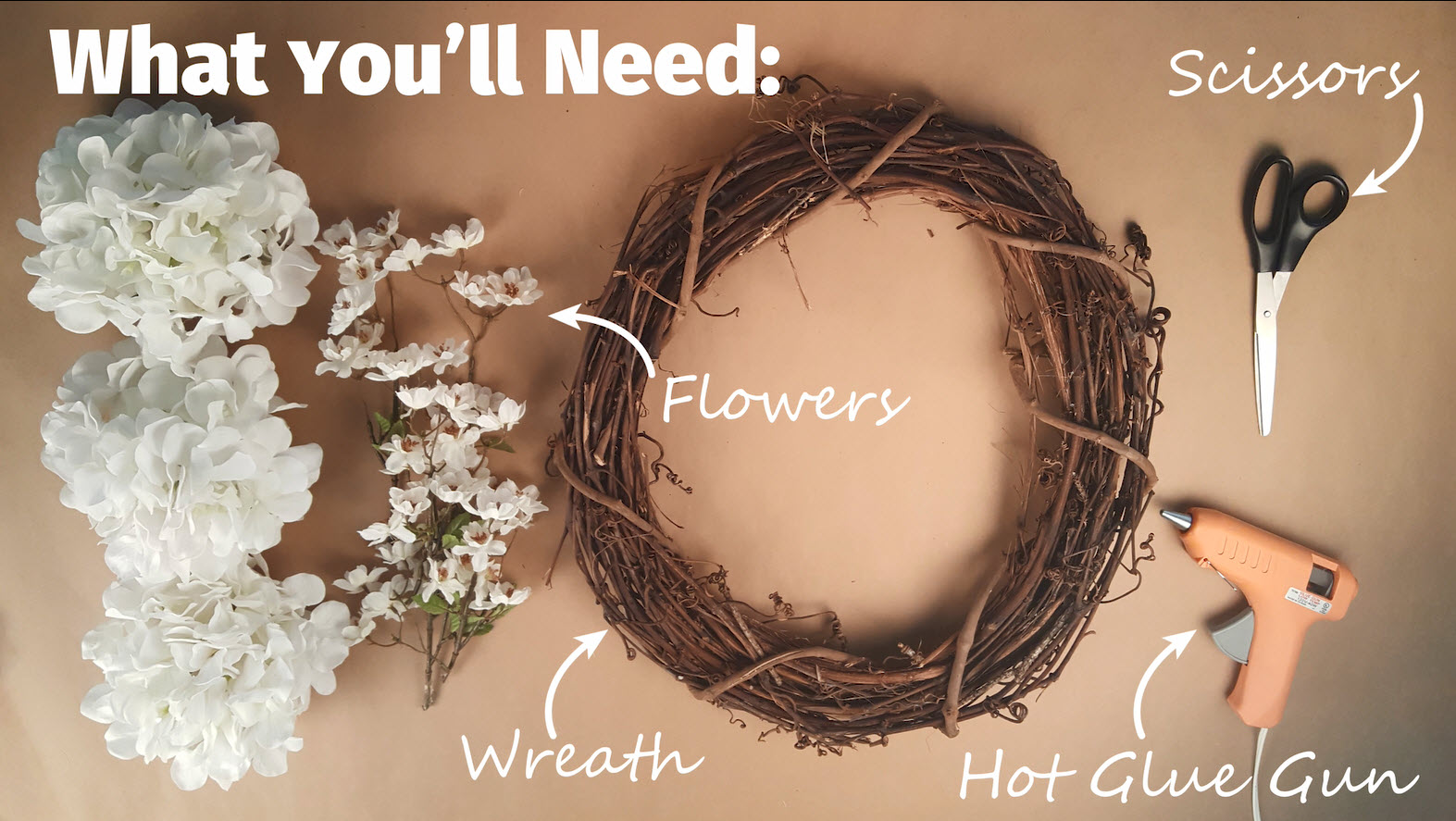 Supplies: 
16-inch branch wreath
Flower branches
Hot glue gun
Scissors 
These supplies can be found at your local Hobby Lobby, Walmart or Michael's. 
Step 1: 
Cut the stems off the flowers, then place the flowers and flower branches on the wreath. 
Step 2: 
Arrange the flowers until you are happy with the way it looks and hot glue them down.
Step 3: 
Voila! Hang your beautiful flower wreath on the front door of your Camden Apartment.
Yes, it's THAT easy! This wreath only takes about 15 minutes to complete.  You can change the color of the flowers to match any season. Want to test your DIY skills further? Check out these projects 5 Festive & Simple DIY Pumpkin creations, Simple DIY Yarn Wall Hanging, and The 12 DIYs of Christmas.
You might also like...
Jun 20, 2020 || Guest Blogger
Happy Hours are supposed to be happy, it's even in the name! Generally, you set up a happy hour because we're...
Jun 17, 2020 || Laura Brink
Father's Day is almost here! Sunday, June 21 is the big day, and if you are a last-minute shopper, this post...
May 23, 2020 || Guest Blogger
Everyone would likely agree that quarantining due to COVID-19 has been stressful and upsetting to our lives....