Camden Reaches New Heights with Customer Service
Here at Camden Property Trust, our customers have been at the forefront of our business from day one. We work hard to provide Living Excellence to every customer, every day. This is why Camden is honored to be ranked in the top 10 communities for our online reputation in the states of Colorado, North Carolina, Texas, and Washington D.C. Congratulations to Camden Lincoln Station, Camden Southline, Camden Post Oak, Camden Plaza, and Camden NoMa for a wonderful year!
Camden communities are more than apartment homes. Each community is a unique, tight-knit family that sticks together through the ups and downs. At Camden NoMa, they strive to build solid relationships from the moment customers walk in. Staff on-site have dedicated hours of hard work to develop the community seen today. From hosting painting classes, to serving early morning breakfasts, this team goes above and beyond to provide living excellence for their residents. Lisa McCartney, Community Manager of Camden Lincoln Station, says the same about her community. Making residents "feel like they are part of the Camden family" is of the highest importance.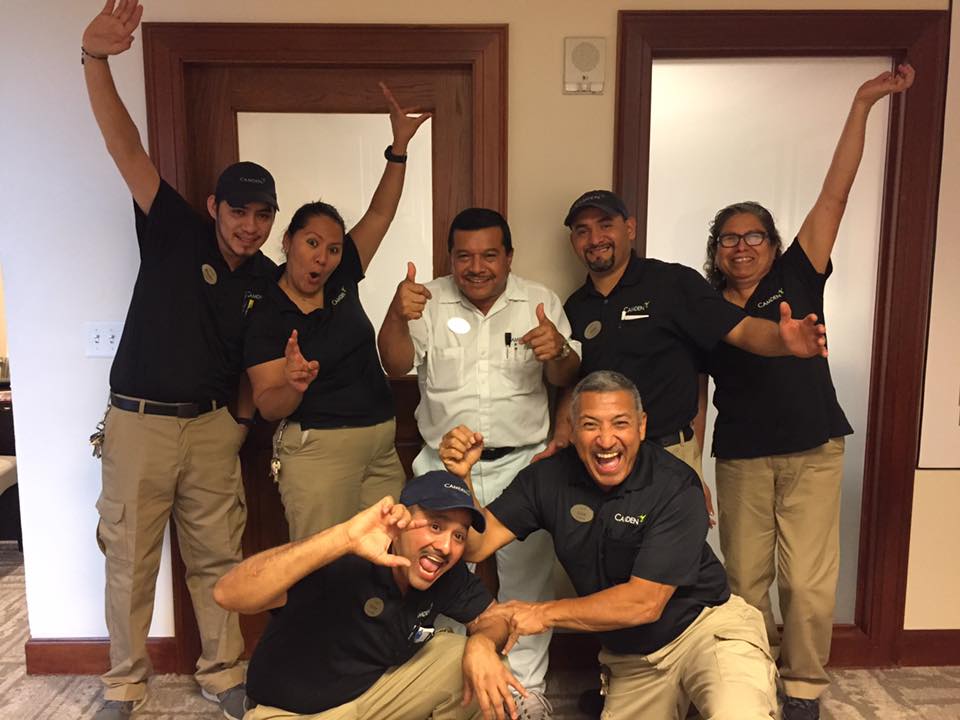 Together as a team, Camden works hard to make sure every customer feels  listened to and understood. At all Camden communities, everyone in the office from maintenance to management strives to be a cohesive unit, ready to assist each customer." Seeing residents come out to celebrate together makes the hard work very rewarding", says Jessica Coffil, Camden Southline Assistant Manager. Monthly resident events give everyone the ability to meet their neighbors and form relationships within the community. Resident Appreciation Day is a Camden favorite because it is a time to show our residents how much we love and care about each of them.
Living Excellence begins from the first interaction, and the staff at Camden Post Oak's motto is "Never Say Never". Teams come together to figure out how to solve problems, and make things happen for their customers. Every day, each team member strives to create a relationship with every resident and customer who comes throug the door.  A resident of Camden Plaza says the "staff really care about the residents and also communicate consistently and effectively."
Thank you to our residents who have helped us achieve an amazing online reputation. Everyday we laugh, sympathize, and celebrate our residents; if you're looking to join our Camden family, look no further! We strive to be the best because we love our residents and what we do!
Looking for more about our Camden family, check out "What's in Camden's Secret Sauce?".
You might also like...
Jul 08, 2020 || Hope Rogers
If you have ever moved, chances are you decided to move on a weekend. Saturdays are generally the busiest...
Apr 17, 2020 || Madison Kash
Finding the perfect new apartment home can be quite the endeavor, even when there isn't a stay-at-home...
Apr 07, 2020 || Laura Brink
Whether you're used to a busy office, traveling for work, or you already know how to work from home, settling...