5 Tips to Get You Prepared For eLearning
Photo by August de Richelieu from Pexels
Summer break is almost over and kids will be heading back to school soon. Many families will be eLearning at home in their Camden apartment for the first few weeks or even a whole semester. It's time to prepare and set up your apartment to help your kids. These five tips will help you start the school year off right!
"eLearning doesn't just "happen"! It requires careful planning and implementation." – Anonymous
Create a Learning Space
Dedicate an area in your apartment just for eLearning. This can be at the kitchen table or a new desk you just bought. Make sure their new space is quiet and comfortable.
Your child doesn't have to sit at a desk all day, get creative to add a few additional seating options. Set out a bean bag and have them use a hard surface such as a clipboard or lap desk to complete their work. Many Camden apartments have flex spaces such as dens or solariums, which would make a perfect learning area.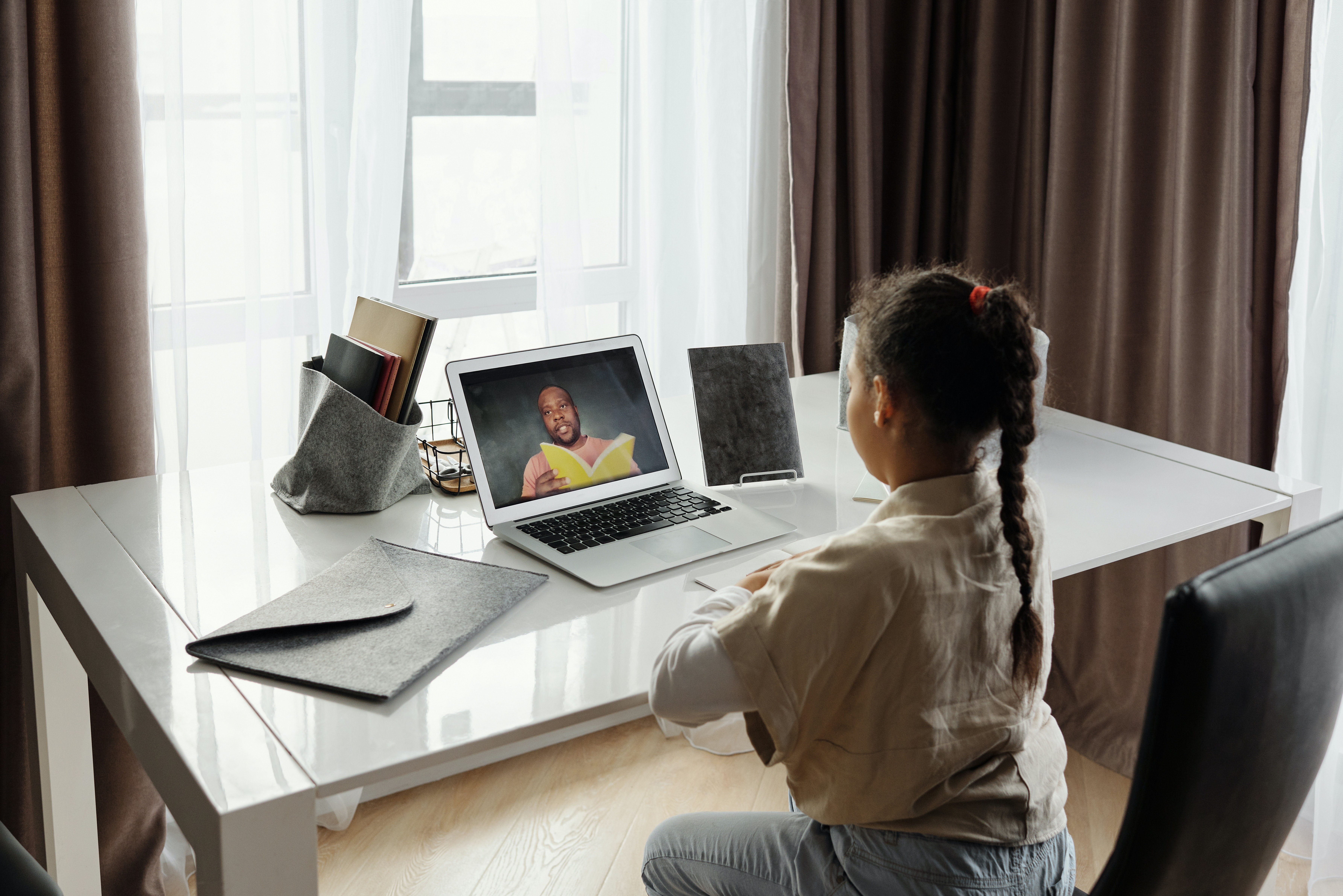 ​Set a Schedule
Kids (and many adults) are creatures of habit. When they attend school, they have a strict schedule that they follow. Lunch at 11:00. Math at 2:00. So why shouldn't you have a clear schedule at home? Write it out and post it on the wall. You can also set timers with your Alexa or Google Home device to keep you on track. Set clear expectations on what is coming up and stick to it.
Remove Distractions
Our apartments are filled with distractions. Video games, social media, TV, toys, pets, the list goes on! Try to eliminate all online distractions by turning off the Wi-Fi until all your child's assignments are completed for the day. Does your dog like to play? Take your four-legged friend for a run in the morning to tire him out. Try to limit or remove all distractions to get your kids to focus on their schoolwork.
Communication, Communication
Reach out to your child's teacher frequently. Learn how you can help support their instruction while eLearning from home. What does your child need to work on? What goals do they need to meet? Are they not focusing enough during class? Don't be afraid to ask questions and be open to feedback. Your child's teachers want them to succeed, just like you do.
Take Breaks
I get tired, staring at a computer screen all day when I am working from home. I am sure your children will feel the same! Make sure to take a few breaks to step away from the screen. Grab a snack, hop on your bike for a trek around your Camden community, or take your pups to the dog park.
All of our Camden communities have great amenity spaces that you can visit, such as the pool, playground, or resident lounge. Make sure your work breaks into the schedule I mentioned above. Your kids will appreciate the time away from school and will know when to look forward to it.
eLearning will be a challenge but following these five steps will get you started in the right direction. Need a few school break ideas? Your family will have so much fun with these childhood activities right from the comfort of your Camden apartment.
You might also like...
Feb 25, 2021 || Brooke Kinert
The turn of the calendar year prompts us to make resolutions; promises to ourselves that this year will be...
Jan 28, 2021 || Laura Brink
So, you have reusable grocery bags, and you take your aluminum water bottle everywhere you go. But are you...
Dec 28, 2020 || Bobby Sheppard
Recently, I started my graduate program journey for my MBA while working for Camden. Many of our amazing...