Why Camden Communities are Best for St. Augustine Students
photo courtesy of unsplash.com
Camden communities are located nationwide and are known for their high-end amenities and upgraded features. There are 9 Camden communities within Austin, TX and 3 of which are located in the South Austin region.
Camden Stoneleigh
,
Camden Cedar Hills
, and
Camden Shadow Brook
are all located within miles of the University of St. Augustine campus, a master's degree program for occupational and physical therapy. This prestigious program hosts over 300 students a year and our Camden communities become home to many during their time in Austin. Here are the top 4 reasons why Camden communities are the best choice for University of St. Augustine students.
Convenience to Campus
All three South Austin Camden locations are conveniently located to campus. Camden Stoneleigh is the closest, with only a 1.5 mile drive, and Camden Shadow Brook is a little further west with a 5.6 mile drive. Convenience is key when living in Austin as traffic can be challenging with Austin being one of the fastest growing cities in America!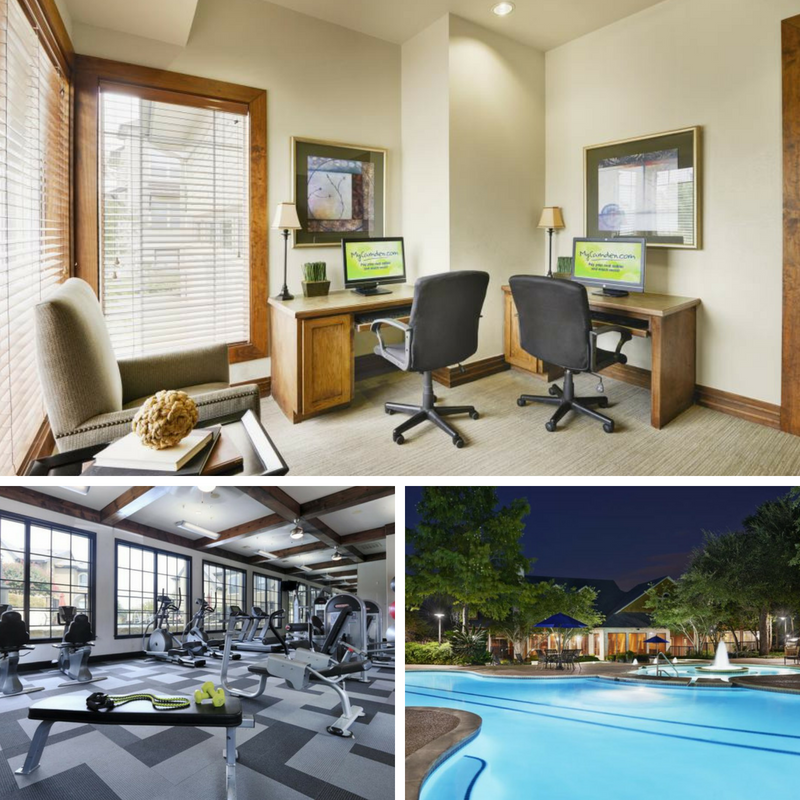 Luxury Amenities 
While all three communities have luxury amenities such as spa-style pools, yoga & cycling rooms, fitness centers and dog parks, the most well-used and appreciated amenity among students would have to be our community workspace. They all include complimentary printing as well as lounge areas available for studying. Camden Cedar Hills recently adjusted their community workspace hours to accommodate their residents and is open 24-hours a day!
Quality Homes & Great Pricing
Camden is known for their customer focused staff and maintenance team members, upgraded features (granite counter tops and stainless-steel appliances anyone?), but did you know their rates include a little something extra? They offer Valet Waste, a front door trash and recycling pick-up service 5 nights a week and a Technology Package. We offer 5-15 month leases and our pricing is competitive and fluctuates everyday reflecting the market.
 
Simple Application Process
Not only does Camden offer upscale living but our application process is straightforward, convenient and expedited. Camden works with first time renters and has an automatic scoring process that does not consider income. Once you apply there is no waiting around! Our screening takes less than a minute and the apartment is reserved for you immediately.
Be sure to schedule a time to visit one of our communities or check us out
online
. Come be a part of our established community and meet your future friends and neighbors! We look forward to showing you why Camden is a great place to call home!
You might also like...
Sep 22, 2020 || Ellen Samples
Fall is in the air, and there's nothing like a new season to bring some excitement and recharge into your...
Sep 16, 2020 || Bobby Sheppard
Do you love spending time outdoors in a beautiful landscape with breathtaking views? Living at Camden Denver...
Aug 28, 2020 || Drumlin Brooke
Camden RiNo is the newest apartment community in the Denver area. Camden RiNo is in the blossoming River...