Tips to Prepare for a Hurricane in Florida
Hurricane Dorian is fast approaching Florida and we want to make sure you and your family are safe. Now is the time to get ready! Here are a few tips to make sure you are prepared for a Hurricane Dorian:
Get ready now!
Check your hurricane supplies. If you don't have any supplies, head to the store now! You should have at least five days' worth of supplies and check everything off the to-do list below before a storm hits.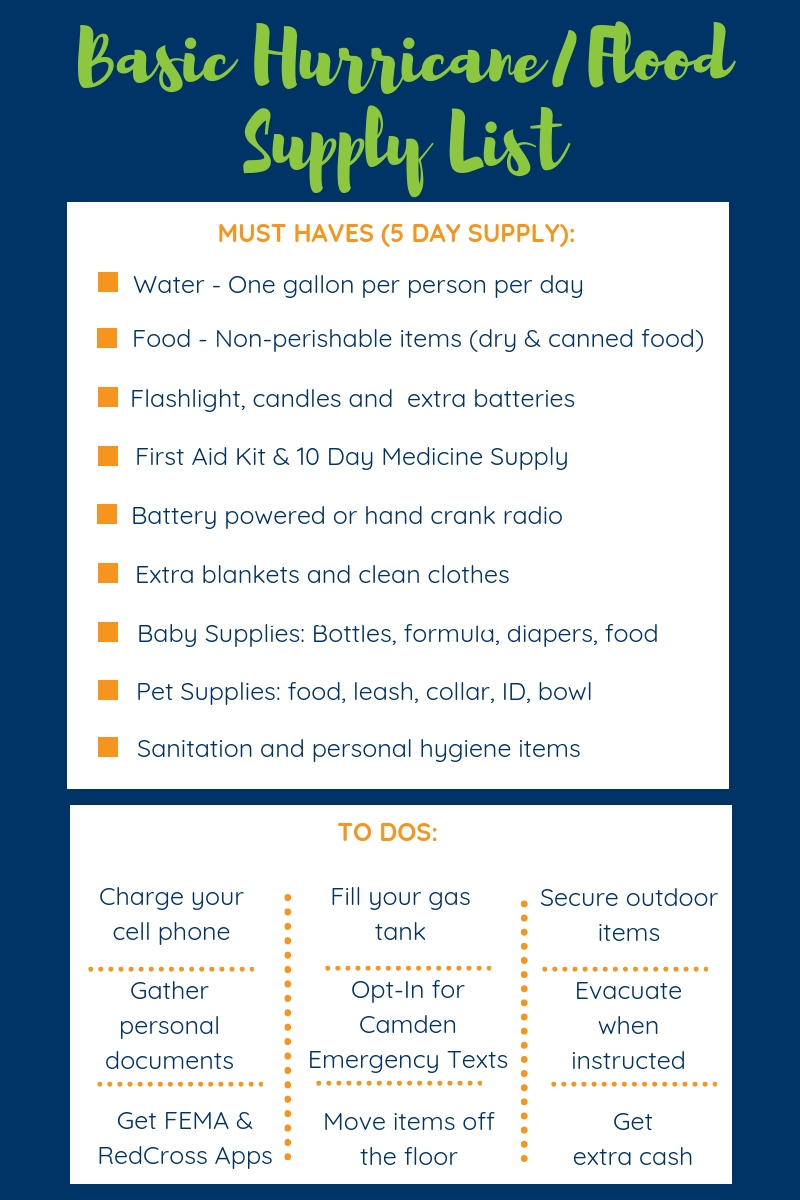 Stay Informed and Stay Aware
Camden is now offering an easy way to get emergency texts directly from your community. These texts will allow us to keep you up to date on Hurricane Dorian and how it is affecting your apartment home. Follow the simple directions below to enroll in this fantastic feature. You can choose to opt-out of these emergency notifications at any time however, please remember this is the quickest way we can contact all of our residents in case of emergency. You should also keep an eye on your email and MyCamden for any additional updates before and after the storm.
"Like" your local Emergency Operation Centers on Facebook
Make sure you are in the know and up to date on evacuations, sandbags and all-important information your county needs will let you know.
Here are quick links to your county's Facebook pages:
During a hurricane, sometimes our community offices must close for our Camden employees to get home safely. No worries for you though! Our Camden Contact Center is always open! You can reach a Camden associate 24 hours a day, 7 days a week. Our contact center is watching the storm closely and is still able to help answer any questions.
Camden is here for you before, during and after a storm. We want to make sure you and your families are safe and prepared.  If you have any questions or concerns, please reach out to your apartment community's office staff. We are always here to help!
You might also like...
Aug 03, 2020 || Emily Jackson
Have you ever watched the show Flea Market Flip on HGTV? It is one of my favorites! I love seeing how old or...
Jul 16, 2020 || Rachel Anderson
Camden Pier District is the place to live in Downtown St. Petersburg, Florida. Modern apartment homes, a...
Jul 13, 2020 || Rachel Anderson
A lot of people these days are finding themselves living in a Camden apartment with someone else, i.e., a...