DIY Dessert: How to Make Holiday Dirt Cake
Be the best part of your family's holiday meal this year and bring this delicious dirt cake along with your holiday spirit! While living in a Camden apartment home gives the benefit of a great kitchen to work with, we don't always have the time. Whether it is Thanksgiving or Christmas, this easy recipe takes little time and is the favorite of every gathering.  This isn't your normal cake; in fact it is far from it. This pudding textured cake is very light and super sweet, allowing your pan to feed a lot of people for quite a few days! Who doesn't love leftovers?
What do you need?
1/2 cup butter (softened)
1 - 8 oz cream cheese
1/2 cup powdered sugar
1 family size package of Oreos (You use the holiday themed packages, such as Christmas red. I used regular Oreos since I made it for a non-holiday event.)
2 - 3.4 Oz packages of Jello Instant French Vanilla Pudding
3 1/2 cups milk
1 tub of Cool Whip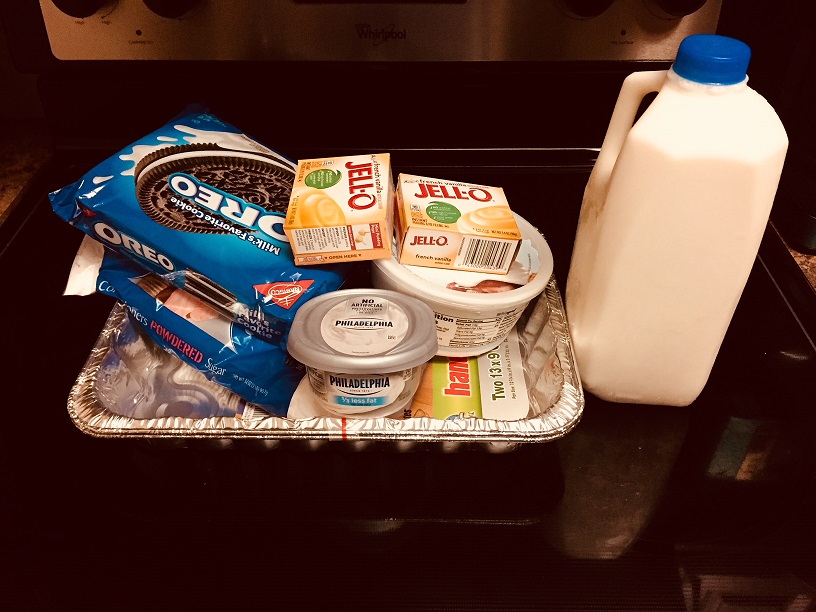 Let the fun begin!
Crush up the Oreos into crumbled pieces. You can use a food processor or even a large utensil to break them down.

In a bowl, combine the Jello pudding mixes and the milk together and then set aside.

In another bowl, combine the butter, cream cheese and powdered sugar until smooth. Then fold in the pudding mix and Cool Whip until they are combined evenly.

Using a 13x9 pan, place a layer of the Oreo cookie crumbles and then cover with a layer of the pudding mixture. Depending on how thick your layers are, you can typically layer 2-3 times. Be sure to leave enough Oreo cookie crumbles to garnish the top!
Clear as dirt, right? Kidding! You can dig in at any time, but it is best served chilled and should always be kept in the refrigerator.
 If you live at a Camden and have holiday recipes to share, don't forget to go on over to MyCamden and post them for everyone to try!
Looking for some other holiday recipes or ideas? Check out this Simply Camden blog - 12 DIYs of Christmas: Holiday Cookies and Adult Beverages!
You might also like...
Nov 02, 2020 || Karissa Melton
The season of cold weather is here!  Time to turn on the heat and pull out all of your cozy blankets and warm...
Oct 26, 2020 || Lorna Coe
If you're like my family, the lack of visiting the State Fair of Texas in Fall 2020 has hit your social...
Sep 22, 2020 || Ellen Samples
Fall is in the air, and there's nothing like a new season to bring some excitement and recharge into your...