6 Places To Volunteer In Corpus Christi, Tx
Giving back to our communities is something that Camden truly believes in. We provide luxury living for many Corpus Christi residents and in over 150+ communities nationwide. While serving others with living excellence is our main focus, we know there is a need for help everywhere and are committed to taking time out of our days to band together as a Camden Family and help those in need with our Camden Cares program.
Volunteering can be fun, but most importantly it is about giving back. If you recently moved to Camden Copper Ridge , Camden Breakers or simply want to start volunteering and are not sure where to start I have created a list of the perfect places to begin your journey.
Photo from Camden South Bay Facebook page
Photo from Gulf Coast Humane Society Website
Photo from Junior Achievement's website
Photo from CoastalBendCasa.org
Photo from bgccb.org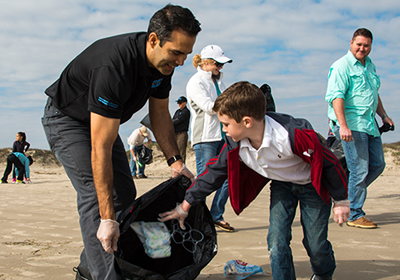 Photo from the Adopt-A-Beach website
Volunteering your time and energy makes a difference in your community and the surrounding areas. Living at a Camden community is more than a luxurious lifestyle; it is a way of life.  While we continue our Camden Cares journey, we invite you to begin your own in giving back to the community around you.
You might also like...
Sep 20, 2018 || Colette LaPorte
Learning how to recycle at home is an important way to impact our planet and help keep it green!  Recently at...
Aug 30, 2018 || Rachel McKernan
A letter of reflection from Mary Carranza - Camden Spring Creek's Community Manager, a community hit hard by...
Mar 16, 2018 || Gilbert Duenez
Camden is committed to the responsible stewardship of the environment by maintaining eco-friendly workplaces...