13 Reasons Camden is One of the Best Workplaces for Women: Amy Kirby
From Amy:
It All Started With A Mouse!
Well my journey to Florida did!
Originally
from Michigan, I decided to start a life in Orlando and it began with working at Walt Disney World in 2011. After being with the company for several years, I realized I wanted "more." While I wasn't exactly sure what that was, I always had Camden in my mind.
My very first apartment in Florida was a Camden apartment.
There was something about Camden that was so much different than all the other communities I visited
. It was the people that worked there. Everyone seemed so happy and eager to help at all times.
"I want that" is something I thought when I began to realize the people who worked for Camden were experiencing something I had to have
!
A position became available in the Orlando area and without hesitation I crossed my fingers and applied
.
I am so grateful they offered me the Leasing Consultant position in Orlando and I was able to start my journey as a Camden employee
.
Why Camden is not
just
the Best Place to Work for Women, but for all!
Whether you're male or female, Camden
truly
is the best place to work! As part of our core values, we choose to have fun.When at company events, you better believe you will
be greeted
with a great big Camden hug. This type of interaction is what
I believe
sets Camden apart from the rest.
Every person here wants you to feel comfortable, welcomed, and most
importantly
they want you to succeed
. Camden provides wonderful incentives for their employees. One perk I take advantage of is the Educational Reimbursement program. This program allows Camden to pay for tuition, required books and materials.
This is something many companies do not have the resources to offer it's employees, but it's very much appreciated here at Camden
.
I can
proudly
say the company I work for wants me to grow
professionally
, and they will do whatever it takes to ensure that happens
.
Camden is Family.
There's no doubt when you walk into a group of Camden employees, you get this sense you're walking into a room full of family
. It's not
just
"going to work" when you work for Camden. You know every person in that room will be there for you when you need it, and vice versa.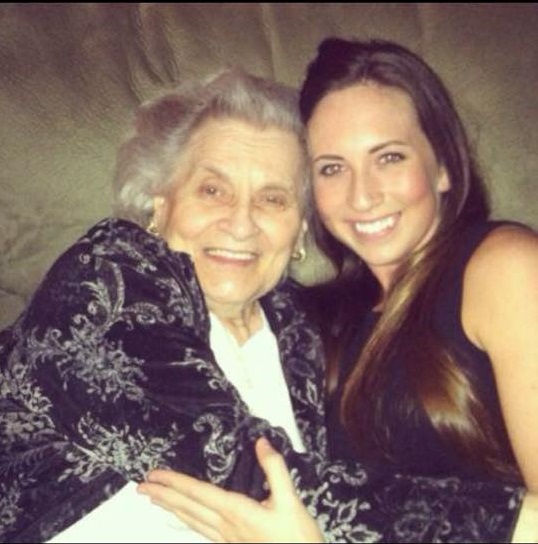 About a year ago, I had
just
transferred to a different property in Orlando and was dealing with my Grandmother being sick
. I was new to the property so the relationships I had with the employees there were new.
Without hesitation, they immediately told me to do the right thing and make a trip home to Michigan to spend some time with my grandmother
. Little did I know, that would be the last time I would see her before she passed. I am so grateful I
was surrounded by
wonderful co-workers.
They did whatever it took to ensure my working days and tasks
were covered
while I was able to spend some of her last days with my Grandmother
. That is something I am forever grateful for, and I cannot thank them enough for that.
Share Camden with Someone You Love!
As mentioned earlier, I started my career in Florida while working at Walt Disney World back in 2011. That was where I met my now fiance, Brandon.
When I started with Camden, I talked his head off about how wonderful this company was and
strongly
encouraged him to join the Camden family
. It wasn't long before an opportunity became available and he was able to join the company as well. Now, we get to share the Camden culture and spend more time with each other. I'm glad we're both able to succeed in our careers and share Camden together.
Anyone who has the opportunity to work at Camden can understand why it's not only one of the best places to work for women, but for everyone
. We hug, we laugh, and
we might
even cry – but I am blessed to say I wake up each day with a smile, and that's the Camden culture. It's captivating, and it's easy for employees to share that with residents and vendors when you love what you do. I love working for Camden and I wouldn't have it any other way!
You might also like...
May 21, 2018 || Maurielle Yao
St. Petersburg is known as the "Sunshine City," where residents and visitors enjoy 361 days of clear skies...
May 09, 2018 || Danielle Patino
    Here at Camden we love to celebrate successes within the company and are passionate about being the...
May 06, 2018 || Celina Del Toro
 Summer is right around the corner. If you are new to the area, or are looking for a great neighborhood to...